NYC Ate My Brain
As I am typing this blog title, I am haunted by the images of zombie apocalypse (if you didn't know, I am terrified of zombies). However, what I actually mean - and, yes, I could have claimed lack of caffeine in my system as an excuse, it is 5:44am after all - is that I was 100% sure that my trip to NYC to BookExpo and BookCon wouldn't affect my newsletter.
Yeah, right.
Today is June 11th, and I am officially 11 days behind on my newsletter.
More so, I had brought my iPad Pro with me on the trip and did some edits on the train. I even designed the cover image. All I had to do was to send out the newsletter via MailChimp.
Did not happen.
I did an amazing time in NYC, however, it was so tiring that I am still struggling to adjust to my life, and I have been back for a week now.
I was going to finally send out my news letter right now. But lo and behold - I can neither find my story pdf nor the cover. 😰😰😰 How is this even possible? All of my work is on iCloud in the same folder it has been in for the past, I don't know, 10 years, probably!
Instead of panicking, I decided to finish my coffee (see above about it being a very early hour) and type this blog post. I have some other writerly news that I would be sharing in my newsletter, so, I hope, it would be worth the wait. 😇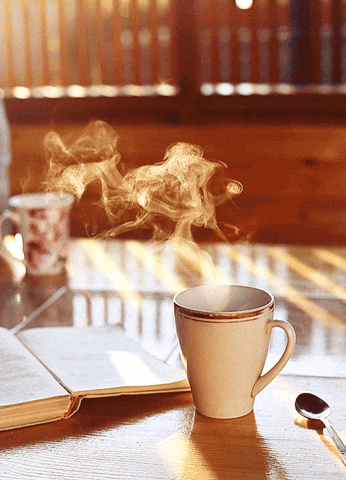 See you on the other side of caffeinated!
Cheers,
N.